About Us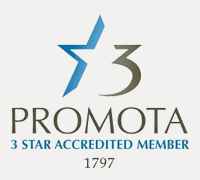 This crystal-awards-supplier.co.uk Web site is owned and operated by Uppermost Business Gifts Ltd.. Uppermost is one of Scotland's largest retailers of engraved products and providers of pro>fesssional engraving services. This site was launched in 2003 to complement Uppermost's other Web properties, Business Gifts Supplier .co.uk and Awards Trophies Supplier .co.uk. Each of these separate Web sites addresses a distinct need in the custom engraved trophies and awards and corporate gifts markets, but all share the same Uppermost brand values of quality, service and value.
Established in 1980 under the Uppermost name, the business evolved to encompass some 18 retail outlets located across central Scotland, from the former ship-building heartland of the Clyde in the west to beautiful Musselburgh in the east, famous for its horse racing course. These shops earned a deserved reputation for quality, service and value and these attributes have now been successfully transferred to a global customer base via the Uppermost Business Gifts Web sites. In 2005 the bulk of the 'bricks and mortar' business was sold as the company focused on the online sector.
Uppermost offers a professional engraving service that allows the company to create unique and personalised awards and products for a range of retail and corporate clients. This client list includes blue chip companies such as Scottish and Newcastle Breweries, Standard Life, Rolls-Royce and several Scottish Premier League football clubs.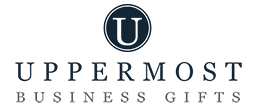 Visit Our Sister Site
Our sister website, Awards Tropies Supplier, offers an extensive range of traditional silver trophy cups and classic silver salvers and trays as well as a choice selection of contemporary crystal awards. As with the modern crystal awards items offered on this website, the flat glass and geometric crystal awards on that site are also offered with free text and logo engraving. The Awards Trophies Supplier site also offers an extensive collection of engraved golf trophies and awards, ranging from timeless engraved silver golf trophies to modern engraved crystal glass golf awards and of course the all-important engraved golf medals for your competition or golf day event winners. They also offer an ever-expending range of affordable engraved sports trophies for individual sports ranging from engraved football trophies and medals, rugby and cricket awards to engraved basketball trophies, engraved swimming medals and awards, and engraved martial arts awards. So, if you can't find a suitable sports award from our choice selection of crystal sports awards, why not try Awards Trophies Supplier for your sports specific trophies, medals and awards?